English Literature for English learners
Herman Melville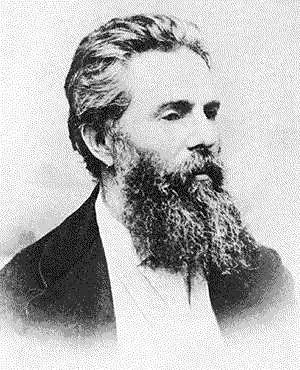 Herman Melville (August 1, 1819 – September 28, 1891) was an American novelist, short story writer, essayist, and poet. He is best known for his novel Moby-Dick. His first three books gained much contemporary attention (the first, Typee, becoming a bestseller), but after a fast-blooming literary success in the late 1840s, his popularity declined precipitously in the mid-1850s and never recovered during his lifetime.
When he died in 1891, he was almost completely forgotten. It was not until the "Melville Revival" in the early 20th century that his work won recognition, especially Moby-Dick, which was hailed as one of the literary masterpieces of both American and world literature.
Moby-Dick
Moby-Dick; or, The Whale is a novel by Herman Melville, first published in 1851. It is considered to be one of the Great American Novels and a treasure of world literature. The story tells the adventures of wandering sailor Ishmael, and his voyage on the whaleship Pequod, commanded by Captain Ahab. Ishmael soon learns that Ahab has one purpose on this voyage: to seek out Moby Dick, a ferocious, enigmatic white sperm whale. In a previous encounter, the whale destroyed Ahab's boat and bit off his leg, which now drives Ahab to take revenge.